August: Crop Tours and Farm Shows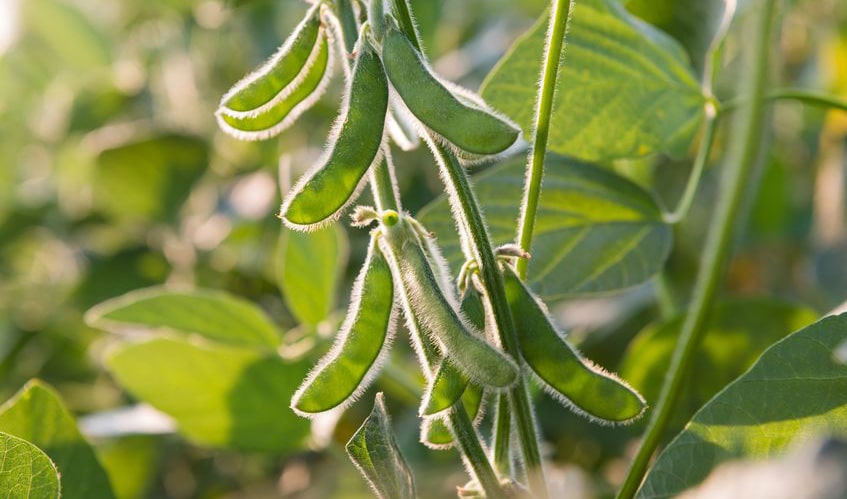 August in the farming community is the month for crop tours and farm shows.
Trent Brandenburg believes his corn and soybean yields will exceed the numbers posted for recent crop tours. Various ag firms host crop tours during August in which their personnel walk through corn and soybean fields to count rows and ear size on corn plants and pod count on soybeans. The counts are used to estimate yields. Trent says most crop tour numbers are very conservative. He expects to beat them. The extremely hot weather early this month has not hurt his yields. "The crop is mostly already there. The heat just helped it dry down," he observed.
The "Super Bowl" of farming is the Farm Progress Show, which is acres and acres of test plots, farm equipment, and supplies, from seed to plant, planters to plant it, implements to cultivate and harvest, and bins to store the harvest, as well as fertilizer and crop protection chemicals and more implements to apply those. The show alternates between Boone, Iowa, and Decatur, Illinois; this year, it is in Decatur. Trent said, "Today (August 31) is the last day, so I may go down there. Most farmers don't buy at the show; you have to patronize your local dealer, or they won't be there. But you can keep up with what's new." Trent does not plan major equipment purchases this year.
More from The Field Report
Fred
August in the farming community is the month for crop tours and farm shows. Trent Brandenburg believes his corn and soybean yields will exceed the numbers posted for recent crop tours. Various ag firms host crop tours during August in [...]
Fred
Trent Brandenburg's corn crop was badly hurting from the drought in May and June. The tassels were emerging on the shortest corn stalks in recent memory. The rain came with the huge derecho on July 8, 2023, and more reasonable [...]
Fred
Near-record dryness in central Illinois is about to take a toll on the corn crop. April 2023 and May 2023 together were among the driest months since records have been kept. Quincy had 3.01 inches from April 1 to May [...]