Beans Look Good, Corn Is OK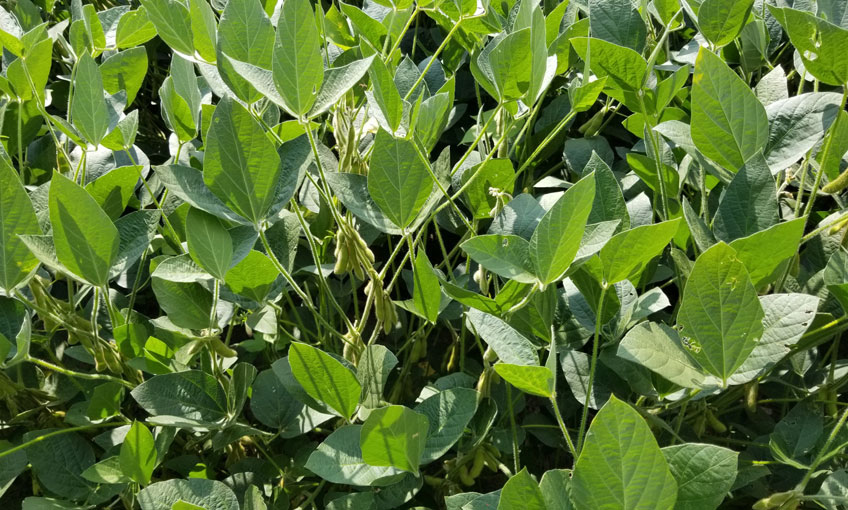 Trent Brandenburg is pleased with the development of his soybean crop this year. Timely rains have kept new pods forming and helped to fill out the early-set ones. Although the northern half of Piatt County, the eastern half of DeWitt County, and nearly all of Champaign County, are labelled "Moderate Drought" on today's (August 25, 2022) Illinois Drought Map, Trent's land has received enough rain to keep his beans doing well.
Trent's corn crop is "not as good as last year," he observed. Late planting due to the wet May, and then a long dry spell in June, took the top off this year's potential yield. "It's OK, he added, repeating "just not as good as last year." June rainfall in central Illinois averaged 3 to 4 inches below normal. Trent has experienced no serious fungus disease attack with the return of rains, due to his timely application of crop protection chemicals earlier this summer.
More from The Field Report
Fred
August in the farming community is the month for crop tours and farm shows. Trent Brandenburg believes his corn and soybean yields will exceed the numbers posted for recent crop tours. Various ag firms host crop tours during August in [...]
Fred
Trent Brandenburg's corn crop was badly hurting from the drought in May and June. The tassels were emerging on the shortest corn stalks in recent memory. The rain came with the huge derecho on July 8, 2023, and more reasonable [...]
Fred
Near-record dryness in central Illinois is about to take a toll on the corn crop. April 2023 and May 2023 together were among the driest months since records have been kept. Quincy had 3.01 inches from April 1 to May [...]