Corn Leaves Starting to Roll From Lack of Rain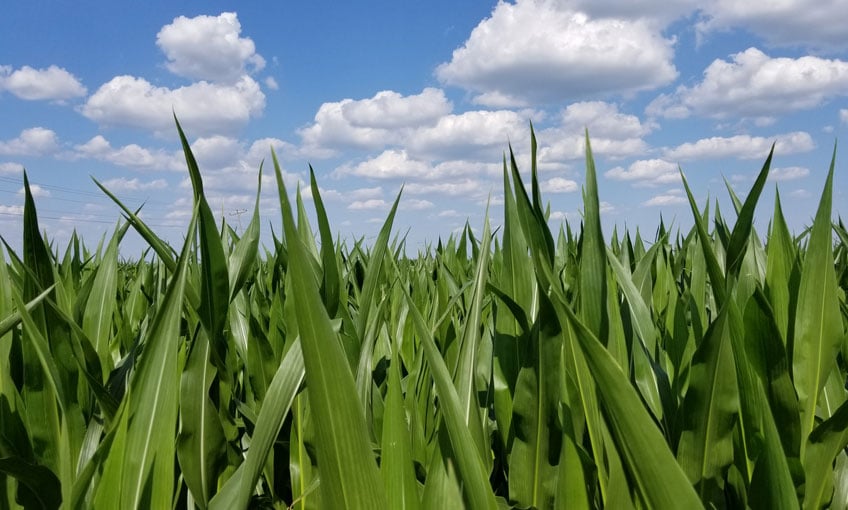 "The corn leaves are rolling," Trent Brandenburg replied when asked about drought effects on his crops. Despite widespread central Illinois one-inch rains Saturday the 26th and Sunday the 27th, as reported by CoCoRaHS (Community Cooperative Rain, Hail and Snow Network), the current Central Illinois Soil Moisture Map for each calendar day (Champaign) shows today's moisture (June 28) at the 4-inch depth to be just entering the lowest 20% ever measured; at the 8-inch depth at the record low, and at the 20-inch depth well within the lowest 20%. The Drought Monitor Map doesn't get updated until Thursdays each week.
Trent noted that the corn plant rolls its leaves "to protect itself" from further moisture loss. "If we get a good rain pretty soon, we'll be all right," Trent concluded. Last week's Drought Monitor Map showed a multi-county area labeled "Moderate Drought" covering most of DeWitt, Piatt, Champaign, Douglas, and Vermilion Counties.
More from The Field Report
Fred
August in the farming community is the month for crop tours and farm shows. Trent Brandenburg believes his corn and soybean yields will exceed the numbers posted for recent crop tours. Various ag firms host crop tours during August in [...]
Fred
Trent Brandenburg's corn crop was badly hurting from the drought in May and June. The tassels were emerging on the shortest corn stalks in recent memory. The rain came with the huge derecho on July 8, 2023, and more reasonable [...]
Fred
Near-record dryness in central Illinois is about to take a toll on the corn crop. April 2023 and May 2023 together were among the driest months since records have been kept. Quincy had 3.01 inches from April 1 to May [...]