Crops Look Good!!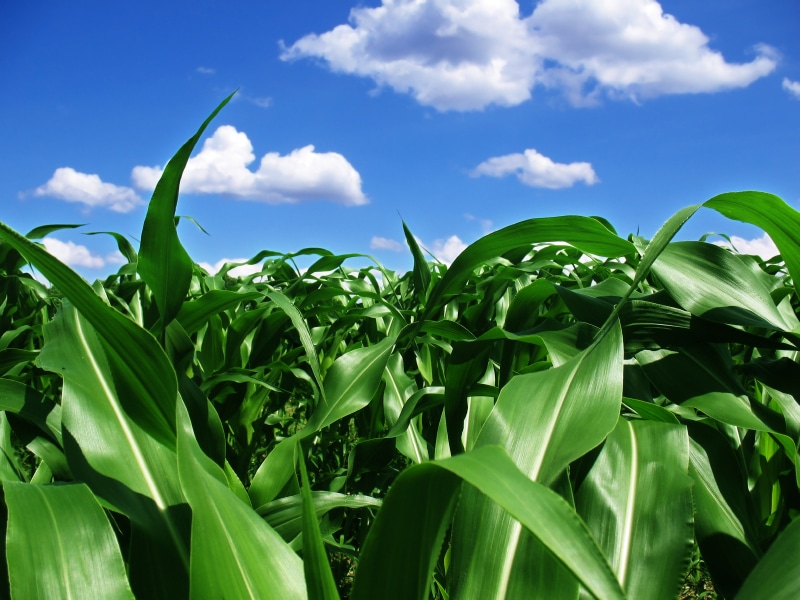 June 2015 Farm Report
Trent Brandenburg is happy with the early performance of his corn and soybean crops this year. The corn is a vigorous dark green color and well beyond the old "knee-high-by-Fourth-Of-July" benchmark. Trent thinks the recent rains have helped the soybeans get going.
"The beans now have some color," Trend said. Trent now is mowing the rapidly-growing grass. He's waiting for the soil to get dry enough sohe can get into the fields to spray his soybeans with weed control chemicals.
Trent is not planning to use any insecticide or fungicide on his corn and soybeans this year. He doesn't see that the increased yield will cover the application cost, due to the low market prices. The input costs have not followed the markets down. "We don't need another big crop to depress the markets," he said. Trent looks for larger yields than last year anyway, because this year the production will not be lost from many drowned-out field areas which were non-productive last year.
More from The Field Report
Fred
Trent Brandenburg is happy with his farming results this season. He still has about 20 acres of corn and another 20 of beans to harvest. Despite the drought earlier in the season, it is now too wet to get into [...]
Fred
Rain at the end of September called a pause in Trent Brandenburg's harvest, giving him time to chat. Trent is about 25% done with his corn and soybean harvest. At first, his corn harvest moisture content was in the mid-20s, [...]
Fred
August in the farming community is the month for crop tours and farm shows. Trent Brandenburg believes his corn and soybean yields will exceed the numbers posted for recent crop tours. Various ag firms host crop tours during August in [...]