Gonna Be A Lo-o-o-ng Harvest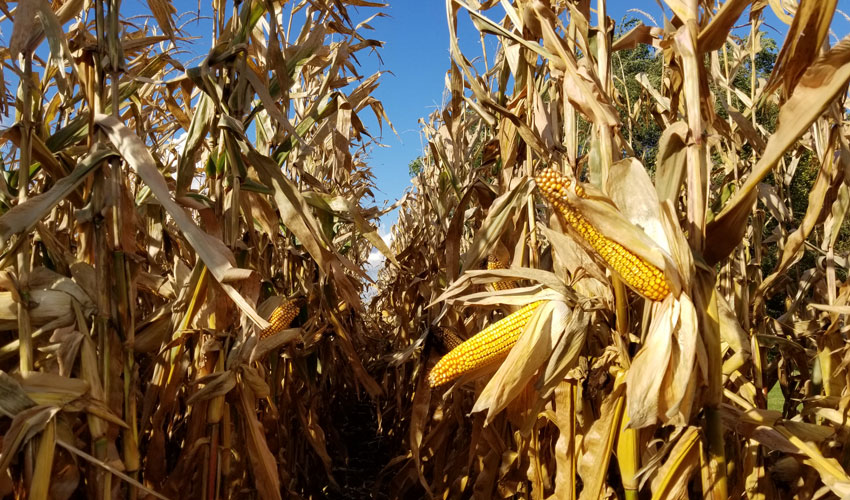 Harvest 2019 Turning into a Marathon
Trent Bradenburg expects a long-drawn-out harvest this year. Planting of both corn and soybeans dragged through May and June at a record-slow pace. Thus crop maturity has also dragged out Irregular planting and germination in wet soils ends with irregular ripening for harvest.
Trent has concentrated on his soybean harvest. He is about 75% done with beans and racing to finish ahead of the first hard freeze. When the temperature gets down to about 28 degrees Fahrenheit, the plant is killed, so the natural ripening–drying–process stops. It takes much longer for the pods to dry enough to shell well (get the beans out of the pods in the combine). Even then field losses increase because not all the beans get shelled from the dead pods and some beans fall to the ground as the plant is cut to feed into the combine.
Trent is about 35% done with his corn harvest. He wants to get his beans out first. The corn maturity is also irregular and spread-out for the same reasons as the beans. Trent is not willing to make yield projections yet, because of the weather-induced unevenness of his harvest.
More from The Field Report
Fred
Trent Brandenburg is happy to have received more than an inch of rain on his dry fields in mid-July.  After scouting his crops to determine drought damage, he concluded that the corn pollination hadn't gotten far enough along to be [...]
Fred
"The corn leaves are rolling," Trent Brandenburg replied when asked about drought effects on his crops. Despite widespread central Illinois one-inch rains Saturday the 26th and Sunday the 27th, as reported by CoCoRaHS (Community Cooperative Rain, Hail and Snow Network), [...]
Kestrel Website Design
This morning (June 6, 2022) Trent Brandenburg was considering if he should start mowing roadsides.  Watching the cloudy skies, he wondered if he would be caught in the rain.  Trent finished his planting over a week ago.  He has a [...]