It's April 15, Time To Plant Corn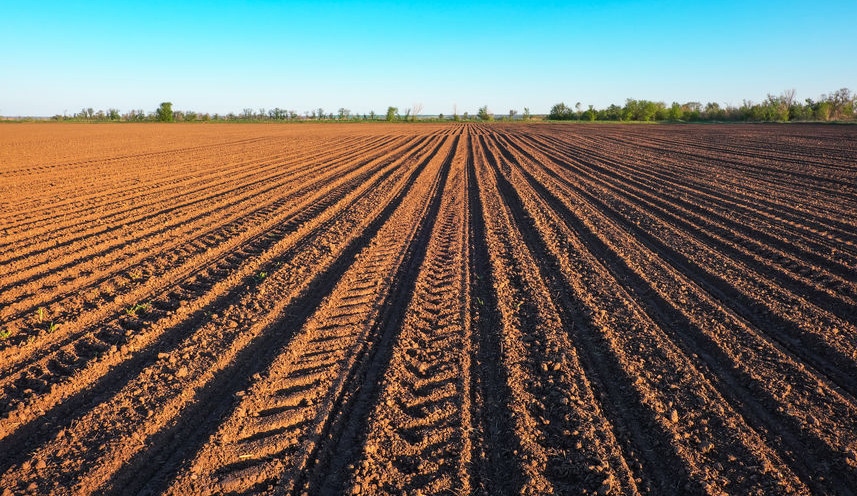 Moving Along with Spring Planting 2020
Trent Brandenburg has already planted about 1200 acres of corn and soybeans. He is following his corn-bean rotation and choosing to plant fields with the best soil conditions and then planting according to his rotation plan. "At least it's not as wet as last year," Trent observed, explaining that he is not as concerned about the cold nights affecting germination as he would be about wet soil.
Trent's preplant work for corn fields involves "conservation tillage" in which he does not plow. Plowing leaves the soil surface bare and subject to wind and water erosion. By leaving some crop residue on the surface, the valuable topsoil and the nutrients it holds, are preserved for the upcoming crop. For fields to be planted with corn, Trent applies pre-plant herbicides and nitrogen. Soybean fields just get the pre-plant herbicide.
Like most years, Trent is racing the next rain to get as much planted as he can. "It's April 15," he said, "Time to plant corn." The calendar doesn't wait.
More from The Field Report
Fred
Trent Brandenburg is happy to have received more than an inch of rain on his dry fields in mid-July.  After scouting his crops to determine drought damage, he concluded that the corn pollination hadn't gotten far enough along to be [...]
Fred
"The corn leaves are rolling," Trent Brandenburg replied when asked about drought effects on his crops. Despite widespread central Illinois one-inch rains Saturday the 26th and Sunday the 27th, as reported by CoCoRaHS (Community Cooperative Rain, Hail and Snow Network), [...]
Kestrel Website Design
This morning (June 6, 2022) Trent Brandenburg was considering if he should start mowing roadsides.  Watching the cloudy skies, he wondered if he would be caught in the rain.  Trent finished his planting over a week ago.  He has a [...]