"Lotta Desk Work" – Trent Brandenburg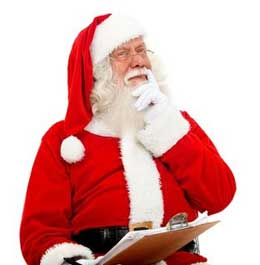 December 2014 Farm Report
Trent Brandenburg is now into a "lotta desk work." He has completed putting up his equipment after an end to the 2014 harvest. Now he has to plan the buying of all his crop inputs for the 2015 crop year: corn and soybean seed, fertilizer and crop protection chemicals, and diesel fuel for his machinery. The seed and chemical purchases are complicated by the decisions involved in choosing which crop to plant where, and which varieties of seed to choose.
Trent won't plant "beans on beans," meaning two consecutive soybean crops on the same acreage, because increased disease problems reduce yields the second year. Trent regards beans as more profitable than corn in today's markets. Although corn on corn works, the lower profitability of corn now makes corn on corn not as profitable as it has been. Trent concludes, "A lot can happen between now and spring."
Trent faces big decisions about the new farm bill between now and February or March. He plans to go to meetings and work through the information he gets. "If we knew where markets were headed the next 5 years, it would be an easy either-or decision," Trent said. Trent has to choose between the Price Loss Coverage (PLC) or Agriculture Risk Coverage (ALC) and how to place base values for the coverage. The decisions are locked in through 2018, so the base allocation Trent makes now lasts for 5 years. Trent also has to choose between individual farm or county-wide yield numbers for the ARC coverage. He expects to choose the county ARC option because he sees the county-wide yield numbers being more representative of his own expected average situation over the forthcoming five year period.
More from The Field Report
Fred
Trent Brandenburg is happy with his farming results this season. He still has about 20 acres of corn and another 20 of beans to harvest. Despite the drought earlier in the season, it is now too wet to get into [...]
Fred
Rain at the end of September called a pause in Trent Brandenburg's harvest, giving him time to chat. Trent is about 25% done with his corn and soybean harvest. At first, his corn harvest moisture content was in the mid-20s, [...]
Fred
August in the farming community is the month for crop tours and farm shows. Trent Brandenburg believes his corn and soybean yields will exceed the numbers posted for recent crop tours. Various ag firms host crop tours during August in [...]