The Threshold Of Planting Is Here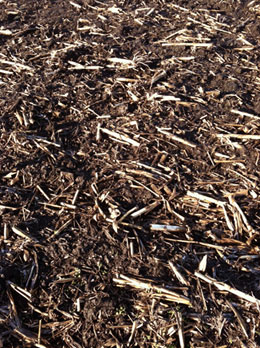 April 10 is the day Trent Brandenburg would like to begin planting corn, but the rain forecast and soil temperatures rule the choice of date. The predicted 2–to-3-inch rainfall this week with a cold weekend do not provide the ideal seedbed conditions for fast germination and vigorous early growth. Trent now plans to begin planting corn about April 20. He has, however, rototilled the family vegetable garden.
Trent has decided to plant about half corn and half soybeans this year, perhaps a bit more than half beans. Corn-after-corn was a profitable planting plan when the soil moisture would support good corn yields. Despite the wet winter, Trent does not believe the soil moisture levels have recovered enough from the two dry years just past, to support a profitable corn-after-corn rotation this year, So this year a balance between corn and soybean acreages looks to be a better bet for overall profit.
There has been some field cultivation in the area, mainly on land that was not worked after last year's harvest.
More from The Field Report
Fred
August in the farming community is the month for crop tours and farm shows. Trent Brandenburg believes his corn and soybean yields will exceed the numbers posted for recent crop tours. Various ag firms host crop tours during August in [...]
Fred
Trent Brandenburg's corn crop was badly hurting from the drought in May and June. The tassels were emerging on the shortest corn stalks in recent memory. The rain came with the huge derecho on July 8, 2023, and more reasonable [...]
Fred
Near-record dryness in central Illinois is about to take a toll on the corn crop. April 2023 and May 2023 together were among the driest months since records have been kept. Quincy had 3.01 inches from April 1 to May [...]