Timely Rain Helps Corn And Beans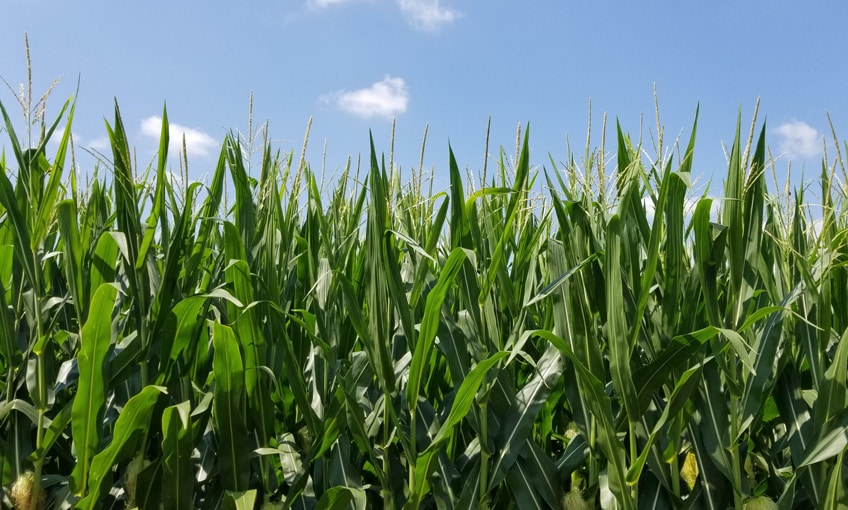 Trent Brandenburg is happy to have received more than an inch of rain on his dry fields in mid-July.  After scouting his crops to determine drought damage, he concluded that the corn pollination hadn't gotten far enough along to be seriously damaged.
Corn is tasseling, and although it may not be as tall as in some recent years, both corn and beans now look good, he said.
The latest edition of the Illinois Drought Monitor Map issued on July 14, 2022, shows most of Piatt, Douglas, and Champaign Counties in "Severe Drought." With some rain predicted for the next few days and Saturday night/Sunday, Trent feels safe from too much yield loss due to the recent dry spell. Like the experienced farmer he is, Trent cautions, "There may be hidden damage we can't see, but right now it looks good."
More from The Field Report
Fred
For the first time in many months, the Illinois Drought Monitor map is completely white, with no yellow abnormally dry or light orange moderate drought areas. "That's because it's all snow," Trent said with a laugh. Trent just got home [...]
Fred
Trent Brandenburg is happy with the 2022 results of his farming operation. He looks forward to 2023 "if the prices stay up." "With the cost of inputs going up, there can be a real squeeze. Farmland prices are high and [...]
Fred
Trent Brandenburg has completed his harvest. His 2022 corn and soybean crops are "in the bin". Asked how he would rate the crop year, Trent thought a bit and said, "It was a good year." Trent has concerns during the [...]