Trent Looks Back On 2017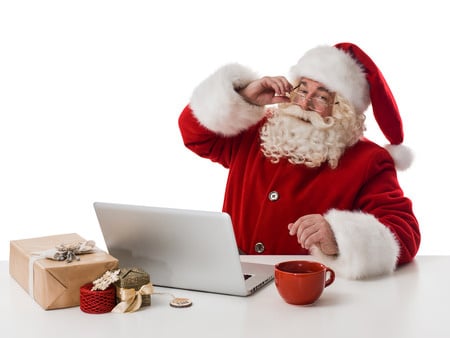 "Spring planting took forever, so harvest took forever too."
Trent recalled a lot of extra work in replanting after the ponding from the May rains. "The April-planted beans did great," he happily noted. Overall, Trent's soybeans did better than expected, because the late harvest of the replanted beans left more time for pod fill.
Trent was also pleasantly surprised with the quality and yield of his corn crop. Forced by seemingly endless rains to plant much of it later than he wanted, the rest of the growing season and the vastly-improved genetics of current varieties, gave Trent a respectable, if not bumper, yield. Another plus feature was the unusually dry August and early September, enabling the corn to dry for storage in the field, rather than having to pay the elevator. "Now, if we could just do something about (market) prices," Trent concluded.
Trent and his family wish you and yours a Merry Christmas and a Happy, Prosperous New Year.
More from The Field Report
Fred
Trent Brandenburg is happy to have received more than an inch of rain on his dry fields in mid-July.  After scouting his crops to determine drought damage, he concluded that the corn pollination hadn't gotten far enough along to be [...]
Fred
"The corn leaves are rolling," Trent Brandenburg replied when asked about drought effects on his crops. Despite widespread central Illinois one-inch rains Saturday the 26th and Sunday the 27th, as reported by CoCoRaHS (Community Cooperative Rain, Hail and Snow Network), [...]
Kestrel Website Design
This morning (June 6, 2022) Trent Brandenburg was considering if he should start mowing roadsides.  Watching the cloudy skies, he wondered if he would be caught in the rain.  Trent finished his planting over a week ago.  He has a [...]