We're Way Ahead On Growing Degree Days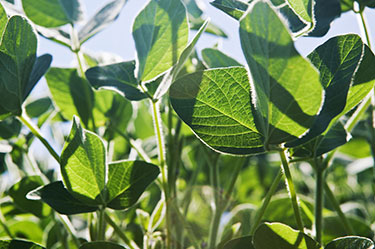 Trent Brandenburg is happy with his corn and soybean crops so far. The corn is fully pollinated and ear fill is underway. Trent wants more rain to get the test weight of the corn kernels up. The early growth and maturity is due to the number of degree days so far. "We're 'way ahead on degree days," Trent happily noted.
On the other hand, Trent's soybeans are chest-high and maybe have a little too much water. Trent's experience has been that the tallest soybeans do not yield as well as more normal- sized plants. Trent has so far not observed any disease problems in his soybeans. Trent is busy mowing roadsides, where the grass is growing as well as his corn and soybeans.
More from The Field Report
Fred
Trent Brandenburg has completed his harvest. His 2022 corn and soybean crops are "in the bin". Asked how he would rate the crop year, Trent thought a bit and said, "It was a good year." Trent has concerns during the [...]
Fred
Trent Brandenburg is done with his soybean harvest. Most of his bean fields averaged in the seventy-bushels-per-acre range, with one in the eighties. "Not as good as last year," Trent observed, "but at fourteen dollars a bushel, that's a lot [...]
Fred
Trent Brandenburg expects to begin his soybean harvest in two days "if it doesn't rain," he predicted on Wednesday, September 21, 2022. His corn harvest will begin when the kernel moisture content drops, either from drying in the field or [...]